https://podtrac.com/pts/redirect.mp3/traffic.libsyn.com/secure/partiallyexaminedlife/PMP_124_5-1-22.mp3 In mild of the latest launch of Matt Reeves' movie The Batman, we take into account the unusual alternation of darkness and camp that's Batman. Is he even an excellent hero? What's together with his rogues' gallery? What's with DC's anti-world-building? Your Fairly A lot Pop host Mark Linsenmayer is joined by philosophy prof/NY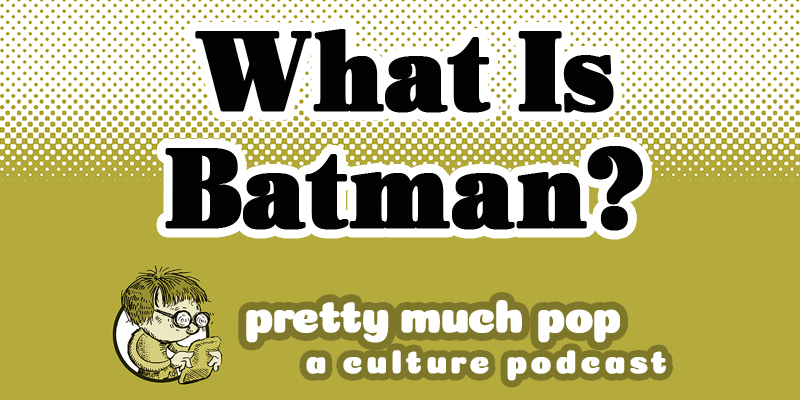 https://podtrac.com/pts/redirect.mp3/traffic.libsyn.com/secure/partiallyexaminedlife/PMP_124_5-1-22.mp3
In mild of the latest launch of Matt Reeves' movie The Batman, we take into account the unusual alternation of darkness and camp that's Batman. Is he even an excellent hero? What's together with his rogues' gallery? What's with DC's anti-world-building?
Your Fairly A lot Pop host Mark Linsenmayer is joined by philosophy prof/NY Occasions leisure author Lawrence Ware, improv comic/educator Anthony LeBlanc, and Marketing Over Coffee host John J. Wall, all of whom are deeply immersed within the comics, and we contact on different latest exhibits within the Batman universe.
Some related articles embrace:
Comply with us @law_writes, @anthonyleblanc, @johnjwall, and @MarkLinsenmayer.
Hear more Pretty Much Pop. Help the present at patreon.com/prettymuchpop or by selecting a paid subscription by Apple Podcasts. This podcast is a part of the Partially Examined Life podcast community.
Pretty Much Pop: A Culture Podcast is the primary podcast curated by Open Tradition. Browse all Pretty Much Pop posts.